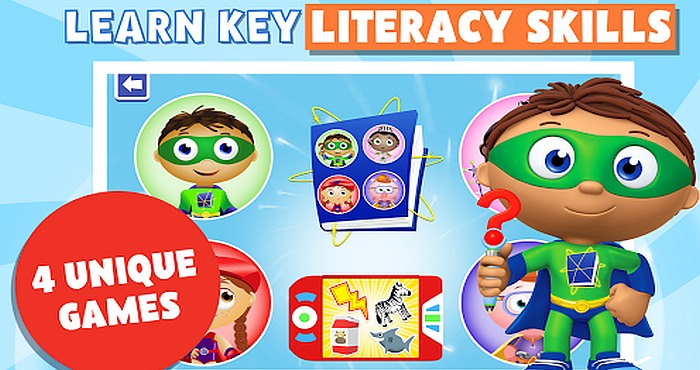 Download Super Why! Games for iPhone, iPad and Android. This is a PBS Kids app that will help your child to be part of a hunt for letter identification, assisting Alpha Pig, Princess Presto, Wonder Red and even Super Why himself. Activities include tracing letters, practicing words that rhyme and selecting specific words needed to finish stories.
There are also games that feature fill in the blank work so that reading comprehension is taught, all with the help of some of the child's favorite characters.
Other skills that can be developed with this app include imagination, writing, language, vocabulary, reading and fine motor skills.
Titles
Super Why! ABC Adventures
Super Why! Power to Read
Super Why! Phonics Fair
Downloads
Download Super Why! for iPhone
Download Super Why! for Android