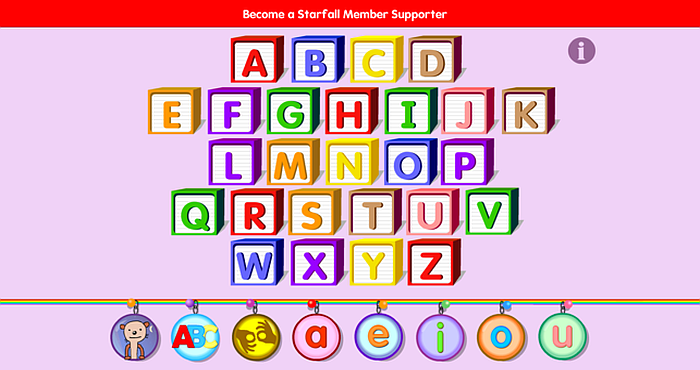 Download Starfall ABC/Learn To Read for iPhone and iPad. Starfall ABC/Learn To Read: Only available on iTunes, this app teaches your child the alphabet by showing them how to sound the letters out.
Applied Behavior Analysis therapists are even using this app to teach and to serve as a positive tool for reinforcement in sessions.
It is actually like flash cards that are interactive. In the app, once letters and sounds are mastered, it then helps to introduce simple sentences, stories and encouraging characters.
Downloads
Download Starfall FREE for iPhone
Download Starfall ABCs
Download Starfall ABCs for iPhone
Download Starfall ABCs for iPad
Download Starfall Learn To Read
Starfall Learn To Read for iPhone
Starfall Learn To Read for iPad