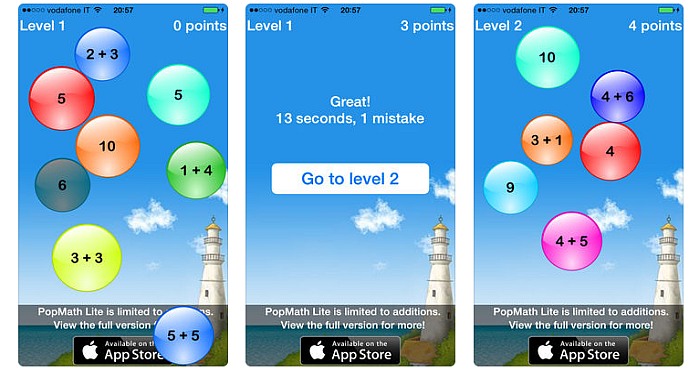 Download Pop Math Lite for iPhone, iPad and Android. This app version gives an introduction to basic addition in a fun and interesting way for children. Colored bubbles float around the screen, containing numbers. Some of these bubbles contain an equation and others show the answer.
Children pop corresponding bubble pairs and then advance to other levels. Encouraging words are offered to keep the children moving on expectantly.
Once addition has been mastered, the full version of the app can be purchased that will pick up from there, teaching subtraction, multiplication and then division.
Downloads
Download Pop Math Lite for iPhone
Download Pop Math Lite for iPad
Download PopMath Lite for Android