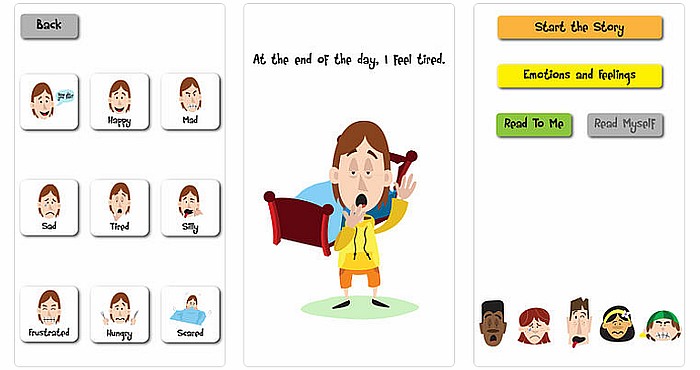 One of the biggest struggles facing many autistic children is the ability to recognize facial expression and emotional recognition.
This app makes use of social stories as well as simple illustrations that can show what various different feelings tend to look like.
It also helps to explain why certain people feel certain ways. It has been very beneficial in special education settings and speech therapy.
Downloads
Download Emotions and Feelings – Autism for iPhone
Download Emotions and Feelings – Autism for iPad
Download Emotions and Feelings – Autism for Android