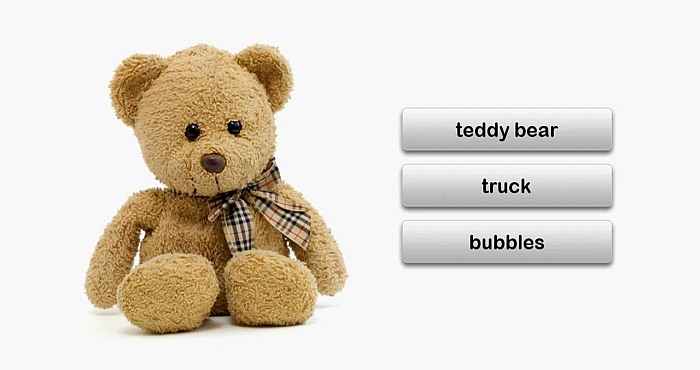 Autism iHelp is an app that helps to teach vocabulary to autistic children and was developed by parents and speech pathologists. The app was inspired when a specific language tool for intervention was found to be needed in autistic children. It helps to focus on their individual strengths as well as their difficulties in expressing needs, wants and desires vocally.
This tool proves to be invaluable to children with autism, especially when they find that words just do not seem to come. Real life, color photos are presented and the format is easy to label.
Real world photos are included as it has been proven that autistic children, since they are very visual learners, respond best to them. Illustrations are often helpful, but not as much as real photographs.
Twenty-four photos were chosen based on the particular milestones to be reached in expressive language. They are divided into three separate subcategories of eight photographs each. Since only twenty-four photos are used, it is less likely that the child will become over stimulated. This allows the child to better grasp the concepts offered at a rate that is considered appropriate.
There are labels on each and every photograph. There is the ability to turn these labels off, however, since some autistic children may be more prone to be drawn to the written word. Once your child has cycled through all eight photographs in a particular division, a try again option will be offered. This helps to build on repetition and drill that is so often necessary for learning new words.
You also have the option to present these images in random sequence or not. This helps to generalize the experience and aid in absolute, concrete learning of the words and language.
Audio can also be selected with both male and female voices available to choose from. This gives your child a more realistic experience that makes them feel that they are being spoken to by a real person. Turning the audio off, on the other hand, prompts your child to use their own voice to label the learned words on their own.
Also included with this app are activities for learning enhancement. Presented in a format such as a game, these activities require the child to match a word with a picture. In this game, they have several word choices from which to choose. They can also choose a particular word that goes along with the photo with four photos to choose from.
Downloads
Download Autism iHelp for Android
Download Autism iHelp for iPhone